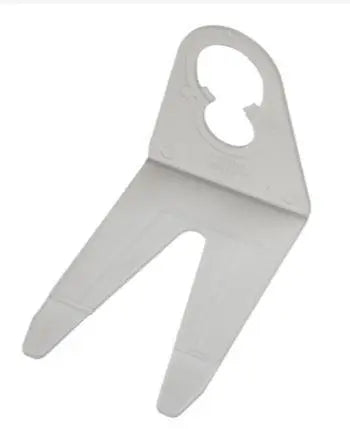 Shingle Tab Clip (Package 25 Pieces)
Original price
$7.50
-
Original price
$7.50
Availability:
in stock, ready to be shipped
Introducing the Shingle Tab Clip for Roof Lines C9 & C7, the perfect solution for securely attaching your holiday lights to your shingle roof!
Designed to work with both C9 and C7 roof lines, these clips are made from durable and weather-resistant materials to ensure they can withstand even the harshest winter weather conditions.
The clips are easy to install and require no special tools or equipment, making them the ideal choice for homeowners looking for a hassle-free way to hang their holiday lights. Simply slide the clip over the shingle tab, and clip your lights into place.
Not only do these clips provide a secure attachment for your holiday lights, but they also help to protect your shingles from damage by preventing the lights from rubbing against the roof. Plus, the clips are discreet and blend seamlessly with the roofline, ensuring that your holiday lights are the star of the show.
So why struggle with tangled, unreliable light clips when you can make your holiday decorating a breeze with the Shingle Tab Clip for Roof Lines C9 & C7? Order now and make your home the envy of the neighborhood this holiday season!
Package of 25 Pieces