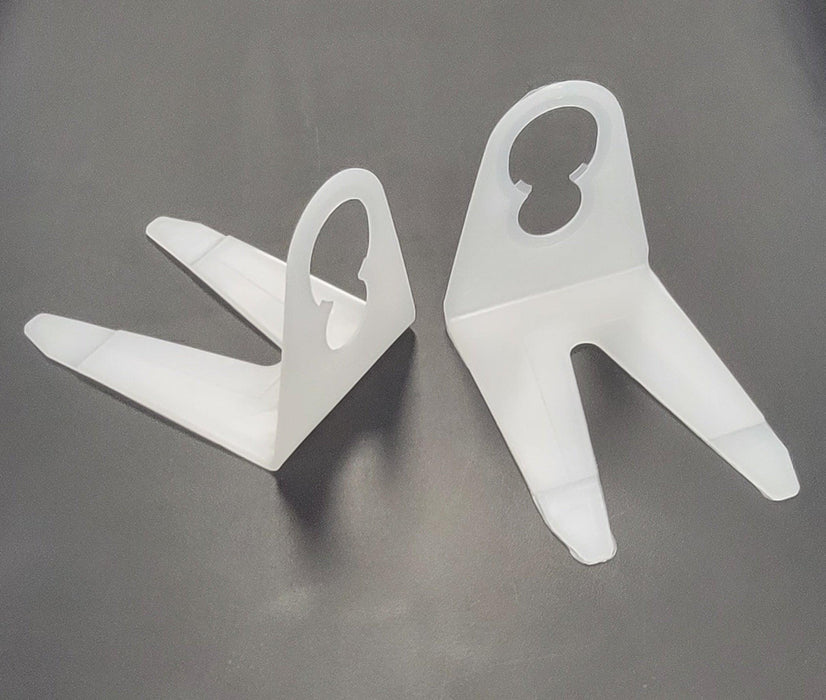 Tuff Tab by Tuff Clips (25pk)
Original price
$6.25
-
Original price
$6.25
Availability:
in stock, ready to be shipped
Introducing Tuff Tab, the premier shingle tab for roofline holiday lights that's built to last! Made from high-quality materials and engineered with durability in mind, Tuff Tab is the perfect solution for homeowners and businesses alike who want to make their holiday lighting displays stand out.
Tuff Tab is designed to securely hold your holiday lights in place on your shingle roof, no matter the weather. Its unique design features a strong adhesive backing that firmly attaches to the shingles, ensuring that your lights stay in place even during high winds, heavy rain, or snow.
Not only is Tuff Tab incredibly durable, but it's also incredibly easy to install. Simply peel off the backing and stick the tab onto your shingle roof. Then, just attach your lights to the tab using the built-in clips. It's that easy!
With Tuff Tab, you'll never have to worry about your holiday lights falling down or getting damaged due to harsh weather conditions. Plus, its discreet design ensures that your lights will look sleek and professional on your roofline.
So why settle for flimsy, unreliable shingle tabs for your holiday lights when you can have the best? Choose Tuff Tab for a secure and hassle-free holiday lighting display.
Packaged in 25