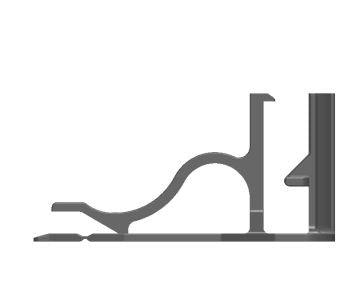 Pro V-Clip
Original price
$8.25
-
Original price
$8.25
Availability:
in stock, ready to be shipped
Introducing the Pro V-Clip, the ultimate solution for professional installers looking to elevate their lighting game. Designed with precision and care, this innovative clip allows you to point lights vertically on shingles and horizontally on gutters, delivering unparalleled flexibility and customization to your lighting arrangements.
With its sleek design, the Pro V-Clip minimizes the visibility of the clip during daytime hours, preserving the aesthetic beauty of your lighting display. Say goodbye to bulky and unsightly clips that detract from the overall effect of your lighting.
The Pro V-Clip is engineered to securely hold the bulb/socket, ensuring that the clip stays with the bulb during removal. This feature saves you time and hassle when it comes to disassembling your lighting display at the end of the season.
Installation and removal of the Pro V-Clip is fast and easy, thanks to its intuitive design. You'll be able to quickly and effortlessly mount your lights, allowing you to focus on other important tasks.
Overall, the Pro V-Clip is a must-have accessory for professional installers who demand the best from their lighting displays. Its innovative design, superior functionality, and ease of use make it an essential tool for any lighting project. Try it today and see the difference it can make in your work!