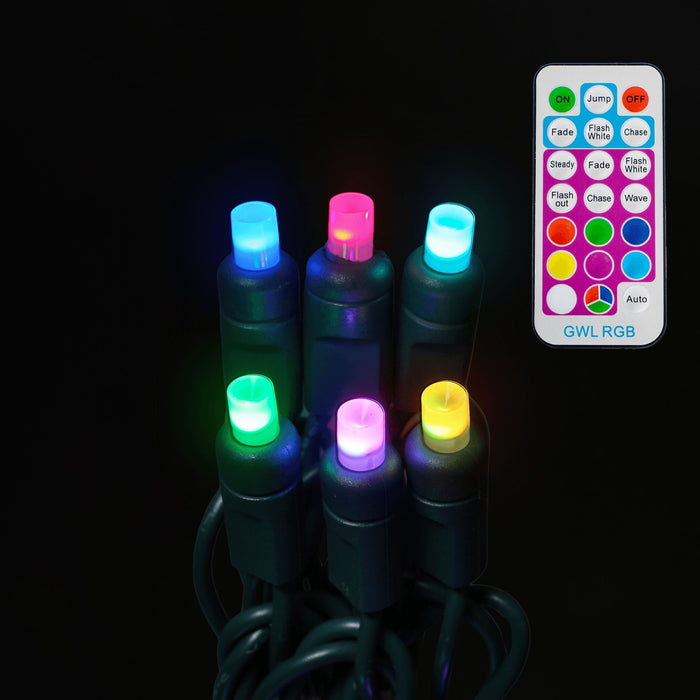 RGB Power Controller with Remote
Original price
$19.73
-
Original price
$19.73
Availability:
in stock, ready to be shipped
Key Product Details
Bulb Shape / Type:
Length: 26'
Lighted Length:
Dimmable:
Bulb / Light Count:
Lead Length:
Tail Length:
Power Type:
Usage:
Introducing our RGB Power Controller with Remote, the ultimate solution for controlling your RGB Color Changing light sets with ease and convenience! This power controller allows you to effortlessly control up to 45 RGB Color Changing light sets, making it ideal for both personal and commercial use.
With the included remote control, you can easily change the colors of your lights at the click of a button, creating a dynamic and engaging atmosphere in any room or outdoor space. Choose from a wide range of colors and lighting modes to suit your mood or occasion.
The RGB Power Controller is designed with simplicity and functionality in mind. It features green wiring that blends seamlessly with your existing electrical setup, making installation a breeze. Plus, the compact design allows for easy storage and transportation.
Whether you're hosting a party, setting the mood for a romantic evening, or just want to add some color to your living space, the RGB Power Controller with Remote is the perfect addition to your lighting setup. Don't settle for less, experience the convenience and versatility of our RGB Power Controller today!
Product Specs

Bulb Life:

Product Package:

Bulb Spacing:

Light Action

Bulb Material:

Bulb LED Style:

Bulb FInish:

Bulb Shape/Type/Size:

Light Type/Technology:

Usage:

Bulb Height:

Light Set Length:

Tail Length:

Lead Length:

Bulb/Light Count:

Max Connected Sets:

Dimmable:

Flame Retardant:

UV Protection:

Removable Bulbs:
Power Specs

Voltage:

Power Type:

Wire Connection:

Wire Gauge:

Wire Type:

Watts per Bulb:

Watts per Set:

Amps per Set: