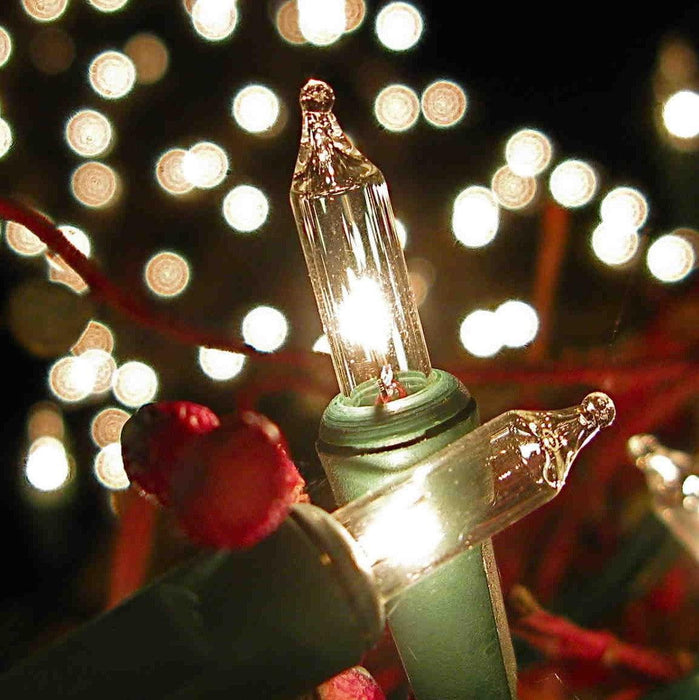 Incandescent Light Set (50 Lights)
Original price
$9.73
-
Original price
$9.73
Availability:
in stock, ready to be shipped
Availability:
in stock, ready to be shipped
Key Product Details
Bulb Shape / Type:
Length: 23'
Lighted Length: 22' 4"
Dimmable: Yes
Bulb / Light Count: 50
Lead Length: 4"
Tail Length: 4"
Power Type: Standard UL Plug
Usage: Indoor/Outdoor
Introducing our classic and charming Incandescent Light Set, the perfect addition to any festive occasion or cozy gathering! With 50 warm white lights, this set will bring a warm and inviting glow to any indoor or outdoor space.
Each light is crafted with high-quality materials and a classic design, ensuring that they will last for seasons to come. The lights are spaced 6 inches apart on a green wire, making them easy to wrap around trees, fences, or any other surface you want to decorate.
With a total length of 25 feet, this set is perfect for creating a warm and inviting ambiance at any event. Whether you're hosting a backyard barbecue, a holiday party, or simply want to add some charm to your home, our Incandescent Light Set will set the perfect mood.
So why settle for ordinary lighting when you can have a touch of classic charm with our Incandescent Light Set? Order yours today and start creating the perfect atmosphere for any occasion!
Product Specs

Bulb Life:

Product Package:

Bulb Spacing:

Light Action

Bulb Material: Tempered Glass

Bulb LED Style:

Bulb FInish: Smooth

Bulb Shape/Type/Size:

Light Type/Technology: Incandescent

Usage: Indoor/Outdoor

Bulb Height:

Light Set Length:

Tail Length: 4"

Lead Length: 4"

Bulb/Light Count: 50

Max Connected Sets:

Dimmable: Yes

Flame Retardant:

UV Protection:

Removable Bulbs:
Power Specs

Voltage:

Power Type: Standard UL Plug

Wire Connection:

Wire Gauge:

Wire Type:

Watts per Bulb:

Watts per Set:

Amps per Set: