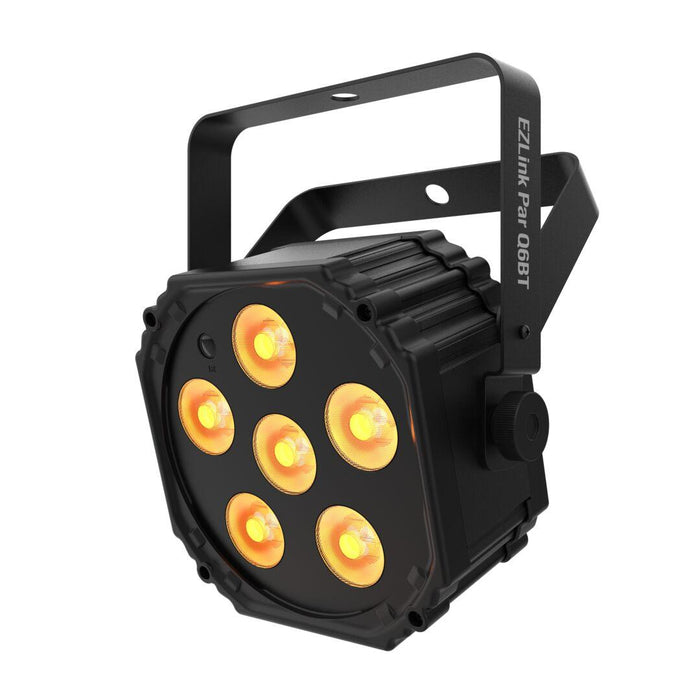 Chauvet EZ Link Par Q6 BT
Original price
$368.33
-
Original price
$368.33
Availability:
Only 3 left!
Key Product Details
- Bluetooth Quad Color (RGBA) LED
- Smartphone Control
- 100% TRUE wireless
- IRC-6 remote
- Fits best in the CHS-40 VIP Gear Bag
The Chauvet EZ Link Par Q6 BT is a powerful and versatile LED par light that is perfect for any event or performance. With six 10-watt RGB+UV LEDs, this light produces a wide range of colors and hues that can be easily customized to suit your needs.
One of the standout features of the EZ Link Par Q6 BT is its Bluetooth connectivity, which allows you to control the light from your smartphone or tablet using the free BTAir app. This app gives you access to a wide range of features, including color mixing, strobe effects, and dimming, all of which can be adjusted with a few taps on your device.
The EZ Link Par Q6 BT is also incredibly easy to set up and use. It features a built-in rechargeable battery, which means you can use it anywhere without having to worry about finding a power source. It also comes with a convenient bracket that makes it easy to mount the light on a truss or stand.
Whether you're a professional lighting designer or just looking for a powerful and easy-to-use LED par light, the Chauvet EZ Link Par Q6 BT is the perfect choice. With its high-quality construction, versatile features, and wireless connectivity, this light is sure to take your lighting game to the next level.