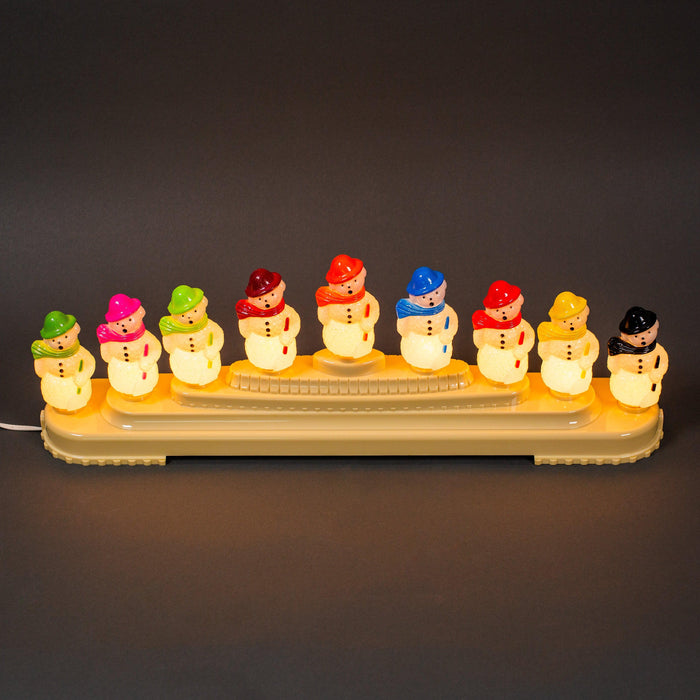 Holiday Splendor 9 Count Snowman Light Candolier (Christopher Radko)
Sold out
Original price
$87.24
-
Original price
$87.24
Availability:
Out of stock
The Holiday Splendor 9 Count Snowman Light Candolier by Christopher Radko is the perfect addition to your festive holiday decor. This beautiful and whimsical candolier features 9 snowmen, each adorned with a unique hat and scarf, holding flickering candles to add warmth and coziness to your home.
Measuring approximately 21 inches in length, this candolier is crafted with exquisite attention to detail and quality materials, ensuring it will be a cherished part of your holiday traditions for years to come. The snowmen are made from durable resin and the candles are illuminated by long-lasting, energy-efficient LED lights.
With its classic design and charming character, the Holiday Splendor Snowman Light Candolier will bring joy and cheer to any room in your home. Whether displayed on a mantel, table, or windowsill, this delightful piece will brighten up your holiday season and create memories that will last a lifetime. Don't miss out on the opportunity to add this delightful candolier to your holiday collection!