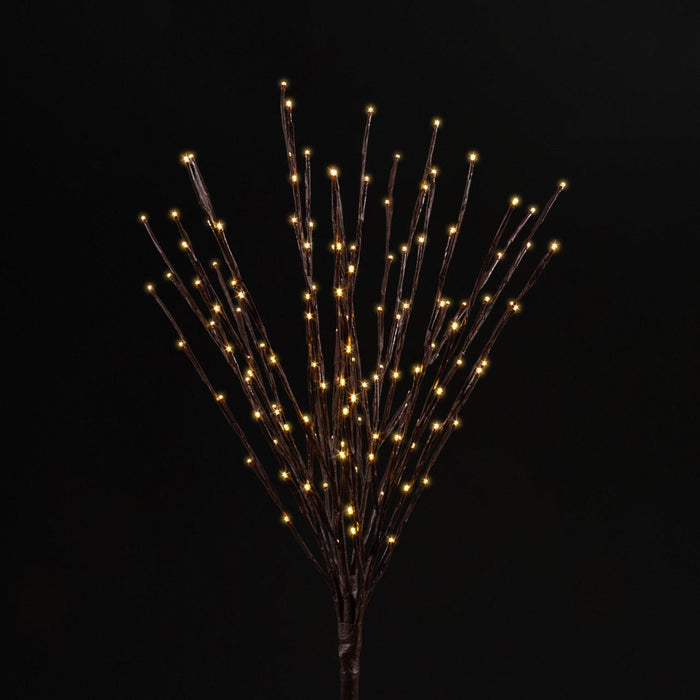 LED 36" Glimmer Spray (Twinkle)
Original price
$41.37
-
Original price
$41.37
Availability:
in stock, ready to be shipped
Introducing the LED 36" Glimmer Spray (Twinkle) - the perfect addition to your home decor, holiday decorations, or special event lighting. This beautiful glimmer spray features a total of 144 LED lights, arranged in multiple branches that create a stunning, twinkling effect.
The LED 36" Glimmer Spray is easy to use and can be placed anywhere you need an extra touch of sparkle. The bendable branches allow you to shape the spray to fit any space, whether you want to wrap it around a wreath, drape it over a mantle, or add it to a centerpiece. The spray is also suitable for outdoor use, making it ideal for creating an enchanting atmosphere in your garden or patio.
The energy-efficient LED lights are long-lasting, ensuring that your LED 36" Glimmer Spray will provide many hours of enjoyment. The lights are also cool to the touch, making them safe for use around children and pets. The spray features a convenient on/off switch and a timer function that allows you to set the lights to turn off automatically after six hours of use, helping to conserve battery life.
The LED 36" Glimmer Spray is battery-powered, which means you don't need to worry about finding an electrical outlet or running extension cords. The battery compartment is discreetly hidden, and the spray comes with a stake that allows you to secure it in place if desired.
Overall, the LED 36" Glimmer Spray (Twinkle) is a beautiful and versatile decoration that will add a touch of magic to any space. Whether you're decorating for a holiday, special event, or just want to create a cozy atmosphere at home, this stunning glimmer spray is the perfect choice.