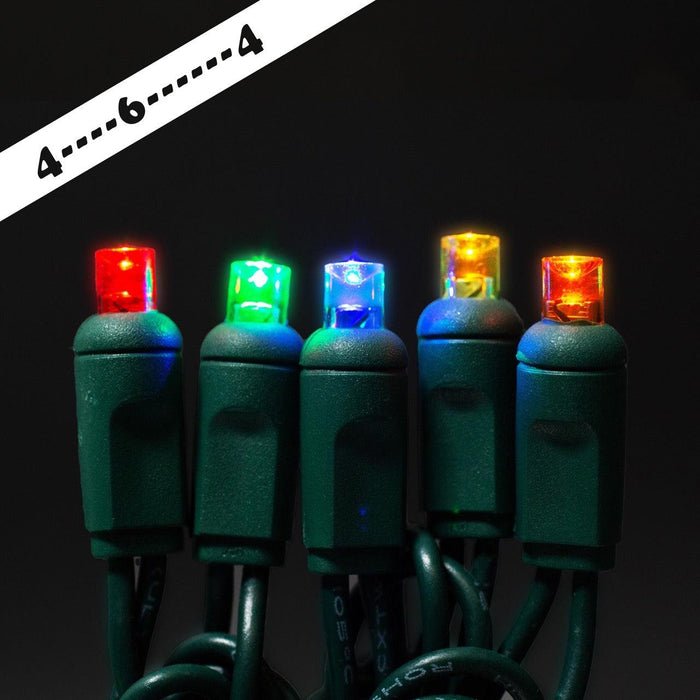 LED RGB 5MM 50 LIGHT - 4-6" (COAXIAL)
Original price
$23.90
-
Original price
$23.90
Availability:
in stock, ready to be shipped
Key Product Details
Bulb Shape / Type:
Length:
Lighted Length:
Dimmable:
Bulb / Light Count:
Lead Length:
Tail Length:
Power Type:
Usage:
Introducing the LED RGB 5MM 50 Light - 4-6" (Coaxial), the perfect addition to any project or design that requires a vibrant and colorful lighting solution.
Featuring 50 high-quality 5mm LED bulbs, this RGB light set produces bright and vivid colors with a coaxial design that ensures a clean and organized installation. The LEDs are arranged in a linear pattern along a 4-6 inch cord, making it easy to integrate into any space or design.
With the ability to display a wide range of colors, this LED RGB light set is perfect for adding a touch of style and ambiance to your home, office, or event. Whether you want to create a warm and inviting atmosphere or a dynamic and exciting display, this product is sure to meet your needs.
The LED bulbs are energy-efficient, long-lasting, and easy to use. Simply plug the cord into a compatible power source and enjoy the beautiful illumination it provides. The compact size of the bulbs and the coaxial design make this product ideal for a variety of applications, including stage lighting, mood lighting, and decorative accent lighting.
So why wait? Add the LED RGB 5MM 50 Light - 4-6" (Coaxial) to your next project and experience the beauty and versatility of LED lighting today!
Bulb lifespan up to 100,000 hours.
Patented one-piece construction eliminates corrosion from moisture for longer life; bulbs are hardwired and cannot be removed.
Power Cord Sold Separately (RGBR120)
Product Specs

Bulb Life:

Product Package:

Bulb Spacing:

Light Action

Bulb Material:

Bulb LED Style:

Bulb FInish:

Bulb Shape/Type/Size:

Light Type/Technology:

Usage:

Bulb Height:

Light Set Length:

Tail Length:

Lead Length:

Bulb/Light Count:

Max Connected Sets:

Dimmable:

Flame Retardant:

UV Protection:

Removable Bulbs:
Power Specs

Voltage:

Power Type:

Wire Connection:

Wire Gauge:

Wire Type:

Watts per Bulb:

Watts per Set:

Amps per Set: