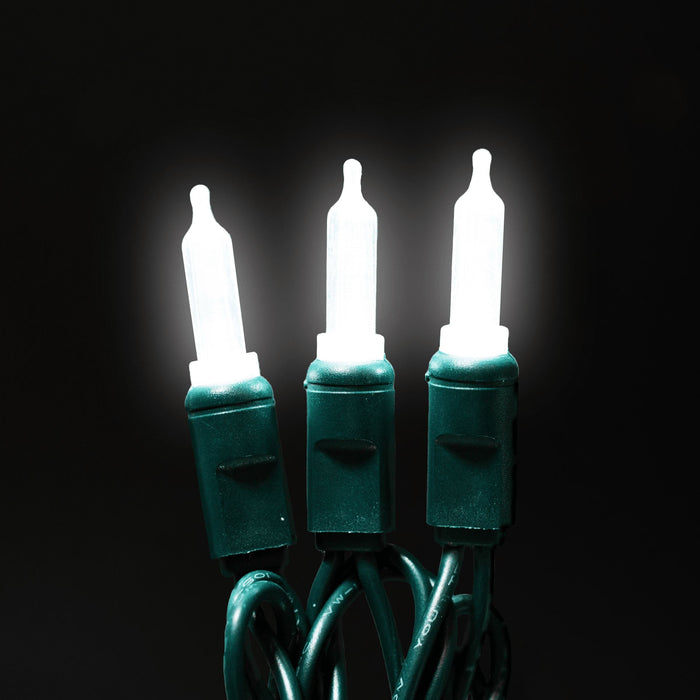 LED T5 70L Icicle Set
Original price
$21.42
-
Original price
$21.42
Availability:
Out of stock
Availability:
in stock, ready to be shipped
Availability:
in stock, ready to be shipped
Key Product Details
Bulb Shape / Type:
Length:
Lighted Length:
Dimmable:
Bulb / Light Count:
Lead Length:
Tail Length:
Power Type:
Usage:
The LED T5 70L Icicle Set is a stunning addition to your holiday decorations. This set features 70 LED lights that are arranged in a beautiful icicle pattern to create a magical winter wonderland effect. The lights are arranged on a T5 wire that makes it easy to hang and display.
These LED lights are energy-efficient, using up to 80% less energy than traditional incandescent lights, making them an eco-friendly option. They also last up to 25 times longer, reducing the need for frequent replacements. The lights emit a warm white glow, providing a cozy ambiance that will brighten up any space.
The LED T5 70L Icicle Set is versatile and can be used both indoors and outdoors. It comes with a plug and a controller, making it easy to switch on and off and adjust the lighting modes. You can choose from eight different lighting modes, including a steady light, slow fade, twinkle, and flash, to create a unique and personalized effect.
This icicle set is perfect for use during the winter holidays, such as Christmas and Hanukkah, or for any winter-themed event. It's also a great way to add a touch of magic and sparkle to your home or garden all year round. With its durable construction and long-lasting LED lights, this icicle set will provide years of enjoyment and create lasting memories for you and your loved ones.
70 warm white M5 mini lights on white wire, 7' lighted length; 6" lead, 6" tail
15 drops spaced 6" apart in the following drop lengths: 18" - 15" - 9"
Connect up to 44 light sets end to end
Female plugs for easier end to end connection
Light strings last an average of 100,000 hours, giving you years of superior lighting
High quality LEDs result in a brighter, more brilliant light hue
M5 bulbs reflect brilliant light through a faceted bulb design
Tighter twists reduce tangling, resulting in a more professional looking light display
If one light goes out, the rest stay lit
Exceeds ENERGY STAR qualifications and UL Listed standards
UL Listed lights, engineered for quality and assurance
Fully rectified LED Strings are flicker free, providing consistent light display
Product Specs

Bulb Life:

Product Package:

Bulb Spacing:

Light Action

Bulb Material:

Bulb LED Style:

Bulb FInish:

Bulb Shape/Type/Size:

Light Type/Technology:

Usage:

Bulb Height:

Light Set Length:

Tail Length:

Lead Length:

Bulb/Light Count:

Max Connected Sets:

Dimmable:

Flame Retardant:

UV Protection:

Removable Bulbs:
Power Specs

Voltage:

Power Type:

Wire Connection:

Wire Gauge:

Wire Type:

Watts per Bulb:

Watts per Set:

Amps per Set: