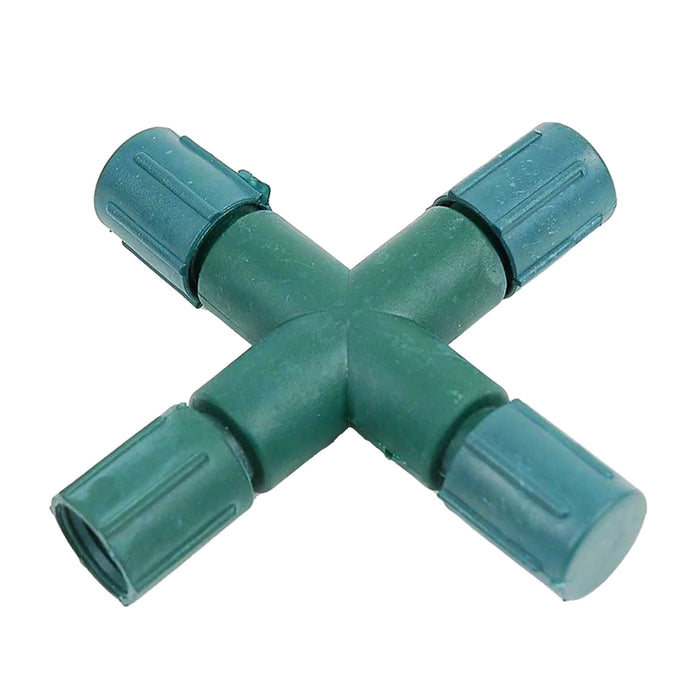 Light Set Coax X Connection
Original price
$3.26
-
Original price
$3.26
Availability:
in stock, ready to be shipped
Introducing the Light Set Coax X Connection, the ultimate lighting solution for your home or office. This high-quality light set is designed to provide brilliant, energy-efficient illumination while enhancing the overall aesthetic of any space.
The Light Set Coax X Connection features a sleek and modern design, with a unique X-shaped connector that adds a touch of sophistication to any room. The set includes a variety of LED lights in different shapes and sizes, providing a range of options for customization and creativity. Each light is connected via a coaxial cable, allowing for easy installation and flexibility in placement.
The LED lights in the Light Set Coax X Connection are incredibly efficient, using minimal energy while providing powerful illumination. They are rated to last up to 50,000 hours, ensuring that you won't have to replace them for years to come. The lights are also dimmable, allowing you to adjust the brightness to your preference and mood.
The Light Set Coax X Connection is ideal for a variety of settings, including living rooms, bedrooms, offices, and more. Its sleek design and versatile lighting options make it a great addition to any modern decor. The set also includes a remote control, making it easy to turn the lights on and off, change colors, and adjust the brightness from the comfort of your couch or bed.
In summary, the Light Set Coax X Connection is an innovative and stylish lighting solution that offers energy-efficient illumination and versatility. Its modern design, range of customization options, and long-lasting LED lights make it a must-have for anyone looking to enhance their space with sophisticated lighting.