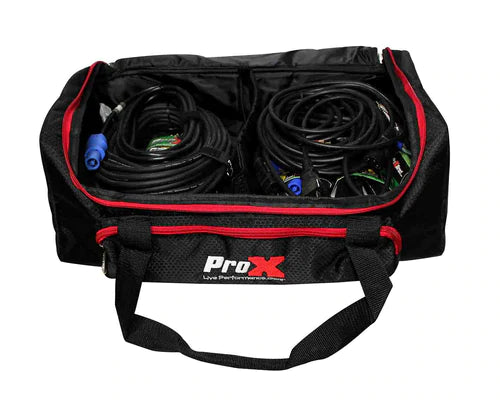 ProX PXB-270 Padded Accessory Bag
Original price
$33.33
-
Original price
$33.33
Availability:
in stock, ready to be shipped
The ProX PXB-270 Padded Accessory Bag is the perfect solution for transporting and storing your wall washers with ease and protection. This high-quality bag is constructed with durable nylon material and is designed to accommodate up to four wall washers, ensuring that your lighting equipment remains safe and secure during transport.
The interior of the bag features thick padding to provide maximum protection against impacts, while the exterior is reinforced with heavy-duty zippers and stitching for added durability. The bag also includes a convenient handle and adjustable shoulder strap for easy carrying.
In addition to its rugged construction and reliable performance, the ProX PXB-270 Padded Accessory Bag also features a sleek and professional design that is perfect for on-the-go DJs, lighting technicians, and performers. With its spacious interior and versatile functionality, this bag is a must-have accessory for anyone who needs to transport their wall washers safely and efficiently.