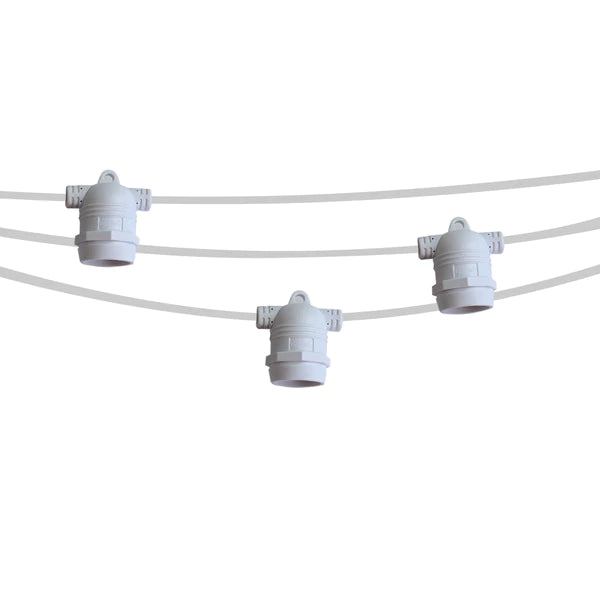 S14 SPT2 White Cord - 24" spacing - 330' - No Drop Sockets
Original price
$375.21
-
Original price
$375.21
Availability:
in stock, ready to be shipped
Introducing the S14 SPT2 White Cord, the perfect lighting solution for all your festive needs! With a length of 330 feet and a spacing of 24 inches between bulbs, this cord is ideal for lighting up large areas such as patios, gardens, and backyards.
The cord features No Drop Sockets, ensuring that the bulbs remain securely in place and eliminating the frustration of constantly having to replace fallen bulbs. The S14 bulbs emit a warm and inviting glow, making them perfect for creating a cozy and welcoming ambiance for any occasion.
Whether you're hosting a birthday party, celebrating a special occasion, or getting into the festive spirit of Christmas, the S14 SPT2 White Cord is a must-have addition to your decor. The easy-to-install design makes it simple to set up and start using in no time.
So why wait? Light up your world with the S14 SPT2 White Cord and create the perfect atmosphere for all your celebrations!