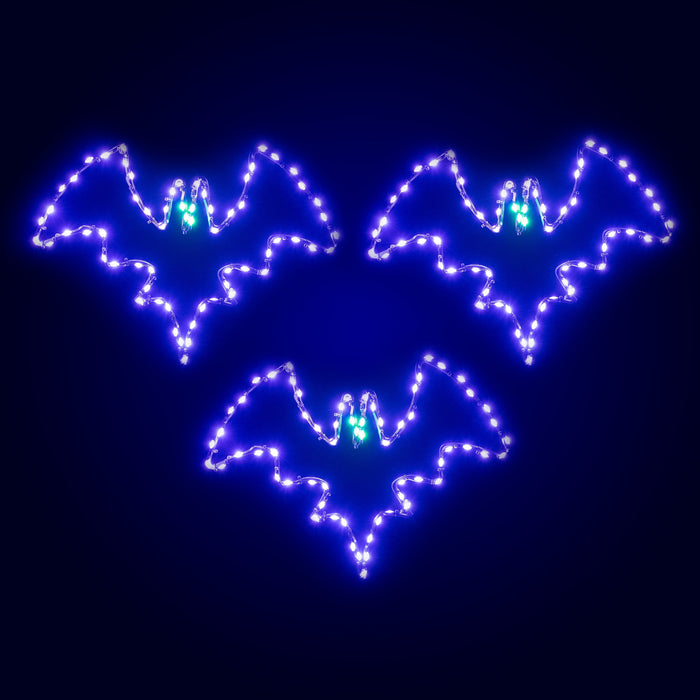 Small bat - set of 3 - 15"
Original price
$55.47
-
Original price
$55.47
Introducing our spooky set of 3 Small Bat Halloween Wire Decorations, perfect for adding a touch of eerie ambiance to your Halloween decor! These bats are crafted from high-quality wire, making them durable and long-lasting. Each bat has a height of 15 inches, the perfect size for hanging in your home or office.
The intricate wire design of each bat is sure to impress, with delicate wings and intricate details that make them look like they are ready to take flight. The set includes three bats, so you can easily create a group of flying creatures that will make your Halloween decorations stand out.
These Small Bat Halloween Wire Decorations are perfect for hanging in windows, on walls, or even outside from trees or porch railings. They are lightweight and easy to hang, so you can quickly and easily create a spooky atmosphere in your home or yard.
Whether you're looking to decorate for a Halloween party or just want to add a bit of spooky flair to your home, our Small Bat Halloween Wire Decorations are the perfect choice. With their unique design and high-quality construction, they are sure to be a favorite decoration for years to come. Order your set of 3 today and get ready to take your Halloween decor to the next level!