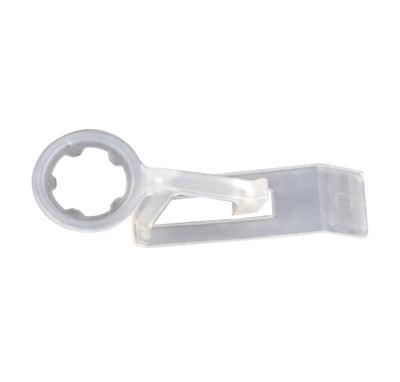 Elite Clip
Original price
$5.00
-
Original price
$5.00
Availability:
in stock, ready to be shipped
The C9 Elite Clip is the perfect solution for adding holiday lighting to your home or office. This durable clip is designed to securely hold C9 bulbs, making it easy to create a festive and inviting atmosphere.
Crafted from high-quality materials, the C9 Elite Clip is built to last. It features a strong grip that can hold bulbs firmly in place, even in windy or wet conditions. This means you can hang your holiday lights with confidence, knowing they will stay in place throughout the season.
The C9 Elite Clip is also incredibly versatile. It can be used to attach bulbs to a wide range of surfaces, including gutters, rooflines, trees, and more. And thanks to its easy-to-use design, you can quickly and easily attach and remove bulbs as needed.
Whether you're decorating for Christmas, Hanukkah, or any other holiday, the C9 Elite Clip is an essential tool for creating a beautiful and memorable display. So why wait? Add the C9 Elite Clip to your holiday decorating kit today and start creating the perfect festive atmosphere for your home or office.