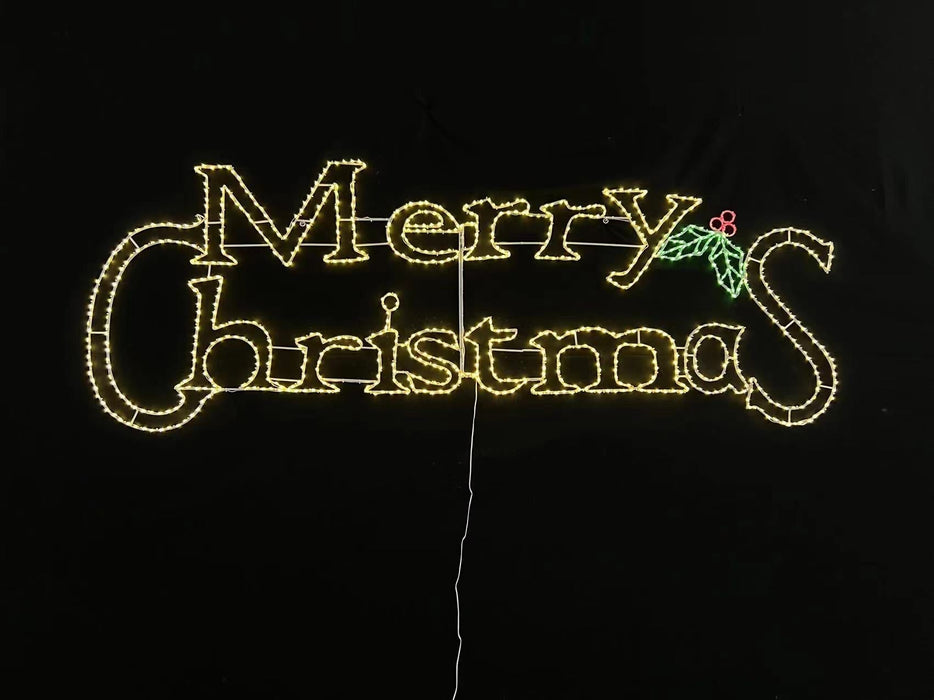 Merry Christmas Wire Décor Sign
Original price
$199.99
-
Original price
$199.99
Availability:
in stock, ready to be shipped
Key Product Details
Size of sign: 7'7" X 2'9"
Introducing the Merry Christmas Wire Décor Sign - the perfect addition to your holiday décor collection! Made from durable metal wire, this sign is crafted to last and withstand the test of time.
The sign features a stylish cursive font that spells out "Merry Christmas" in elegant wire script. The wire design allows for the sign to be hung on a wall, placed on a mantle or shelf, or even used as a centerpiece for your holiday table.
Measuring at 14 inches wide and 8 inches tall, the Merry Christmas Wire Décor Sign is the ideal size for any space in your home. Its minimalist design and versatile style make it a great addition to any holiday-themed room.
This décor sign is perfect for adding festive charm to your home during the holiday season. Whether you're looking for a unique gift for a loved one or simply want to spruce up your living space, the Merry Christmas Wire Décor Sign will impress.
Order yours today and make your home feel merry and bright this holiday season!